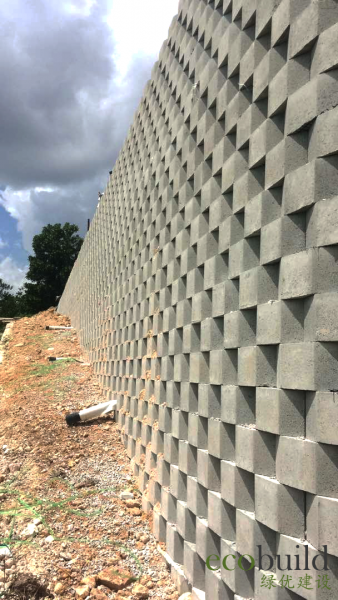 Retaining wall is a wall used to retain earth or substance in vertical/near to vertical position. There are various kind of retaining walls, which usually types of retaining wall to build are depends on the height of the wall, space, and architecture needs.
Some of the common types of retaining walls are like gravity wall which usually not more than 3m height, the most commonly used cantilever retaining wall which comes with  large rigid base slab,  Counterfort Wall/Buttress Wall which the walls are tied together with bracing walls,  Gabion wall which uses heavily galvanized wire, filled with stone and stacked on one another, Keystone retaining wall and many others.
Among all, the Keystone retaining wall system is getting popular in our building projects. This retaining wall, other than providing structural stability, it is also a great choice for landscaping design, for its varieties of face styles, colors, and design possibilities.