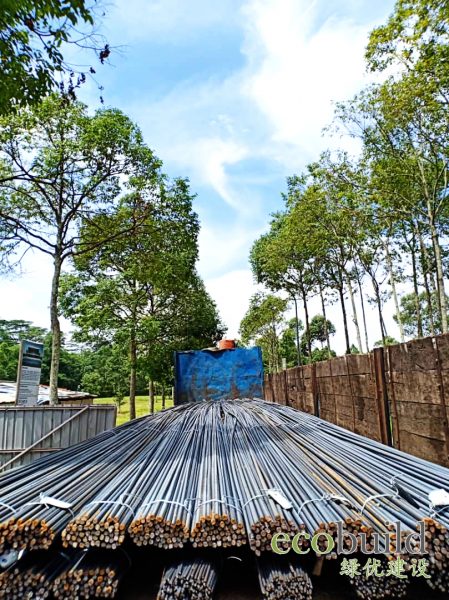 Reinforcing bars are one of the crucial reinforcement elements in a building structure. They are usually tied together in mesh form, as tension device in reinforced concrete.  They are commonly called as "rebars" in building industry, abbreviation of reinforcing bars. Concrete alone is very weak in tension, however with rebars will increase tensile strength and therefore overall strength.
In Malaysia construction industry, the extensively used rebars are (1) hot rolled deformed steel bars and (2) mild steel plain bars. Nonetheless, there are other workmanship related elements that a builder needs to look after, to guarantee strength is not jeopardize such as: –
Rebars and links are done as per structural drawings (numbers & sizes)
Spacing of bars and links not more than that specified
Rebars are securely and properly tied in place
Please feel free to contact us if you need any further information.