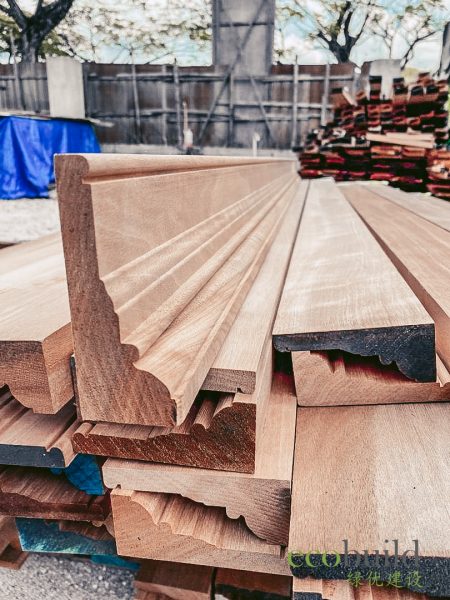 Skirting is one of a key interior finish for a house.  Originally, skirting is used to join the gap between wall surface and floor.  Other than for this purpose, skirting will also protect wall from scuffs, wear and tear as there is a gap between furniture and the wall. Design of skirting changes over time, inter change between complexity and simplicity, and made of different choices of material; ranging from PVC, metal, marble, tile to the most common used resource; timber.
Timber skirting can be custom made with any profile and height. Choosing the right profile of skirting, will ultimately determine the interior look of a house. This is depending on if the house design is for antique elegance look or modern simplicity effect.
For more information, please give us a call to discuss your new bungalow construction project without obligation today!