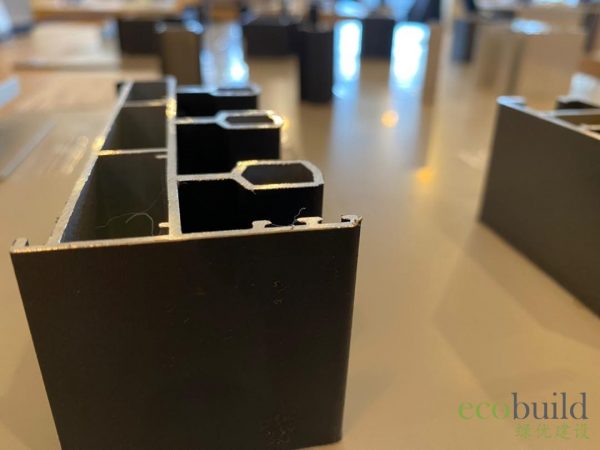 Cut section of an aluminum profile
Usage of aluminum in doors and windows is rising on its popularity in luxury bungalow houses. There are several good reasons behind this trend.
i)  Firstly, aluminum is a durable material that requires less to no maintenance as compared to timber.
ii)  Owning to wide range of accessories from established manufacturers, aluminum windows and doors will remain slide/fold/swing smoothly over time.
iii)  It is also a reliable material that has minimum changes in room temperature, so it is capable to produce into solid door and window frames that assure high levels of air and water tightness.
iv)  In term strength, it is stable and has high resistance to deformation, making it a good choice for burglar resistance.
When it comes to bungalow design, more importantly is, it has variety of choices of color and design, from plain color to timber outlook, and sometimes can be bend to various shapes and different sizes.
For more information, please give us a call to discuss your new bungalow construction project without obligation today!